Great bit of Wordle analytics from Robert Lesser – Wordle, 15 Million Tweets Later. Wordle has shown amazing growth thanks to it's social sharing and it's the tweets that Lesser has analysed.

With the average score being 4.1 I'm just under that for the year at 3.9 with a pretty similar distribution.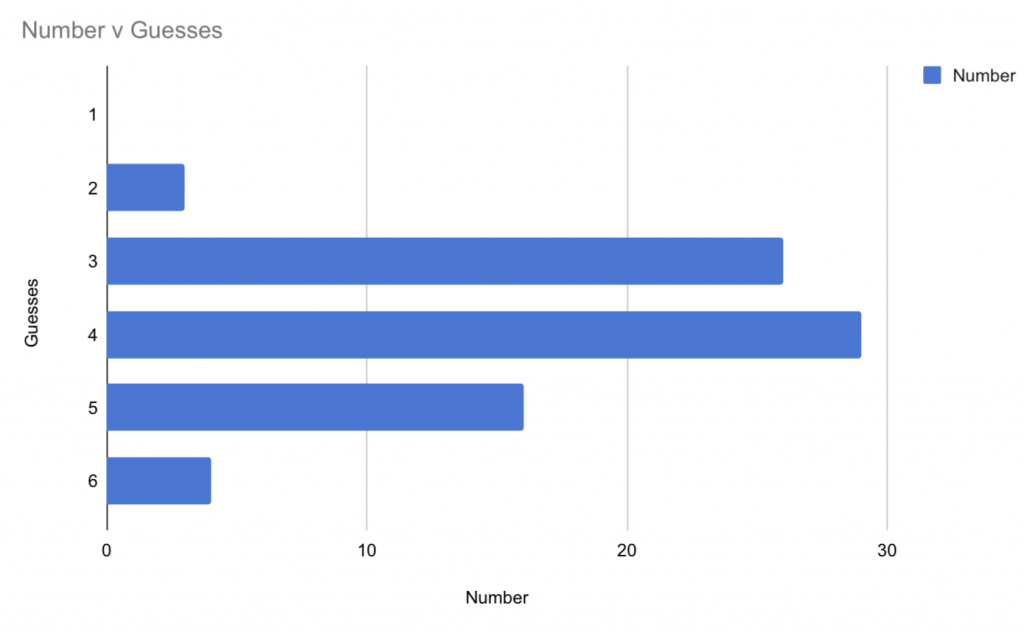 So far, no 1's, little 2's and luckily no strikeouts yet. Still enjoying the daily challenge and shared experience which hopefully won't end up behind a paywall.