It's new console's season. First up is Microsoft's Xbox Series X launched on Nov 10th. I got mine the day after (thanks Amazon!) and so the following are my impressions after a few weeks. So in no particular order: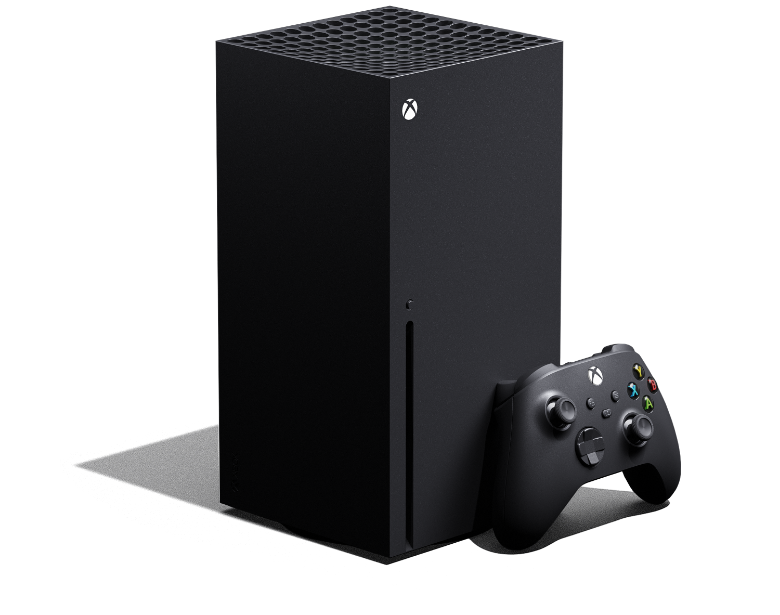 The console was really easy to setup. Plugged it in and used the iOS app to setup and transfer settings from the One X. Within a few minutes I was logged in and downloading games.
Front end is fast but exactly the same as the dash released in October for the One X. Takes away some of the new when it looks and feels the same.
I had games on an external hard drive ready to transfer so copied a couple over to test the console. Sea of Thieves was much much quicker to load. It was also much smoother – 60fps and in 4K. 
Foran Horizon 4 was a bit more complex as it needed an 80GB update – new textures clearly leads to a download of the whole game? Like Thieves the game loaded more quickly and throughout the game you saw the speed of the Series X SSD. The game now runs at 60fps at 4K and looks really good. Sharp and much better textures…but when you are racing around the countryside some of the improvements are hard to pick out.
Downloaded Dirt 5 as I wanted to play an actual new game. Certainly a great looker and some nice touches in single player but…pop up in surprising places and the multiplayer is really weak. Hopefully updates will rescue this from mediocracy. 
The Series X is whisper quiet – really impressive. Under load you can hear it slightly but compared to other consoles it's nothing. However it's a great room heater…this will be interesting in the summer.
The internal SSD really does deliver on 2 fronts – quick loading of games and quick resume. The loading isn't really a surprise if you've upgraded your Mac or PC from HDD to SDD but the quick resume is surprisingly good. Across old and new games it only takes a few seconds to resume a game, no loading menus – straight back to where you left off.
I really like the design of the Series X. I have it standing next to the TV rather than underneath on it's side. Yes it's big…until you stand a PS5 next to it which makes it look svelte.
I also loved the packaging from Microsoft. Easy open stickers, a premium box and it added to the new console experience. However I'll never see that box again until I replace/sell it.
The controller has seen little change. A share/capture button and a slight sculpting here and there. It was always preferred over the DualShock but I use an Elite now so nothing really lost….but Microsoft played safe with the controller and it's now behind the Sony counterpart.
I've had no lock-ups or crashes but I did get a strange load once where it booted in 640×480. It said my TV didn't support anything higher too…which was weird as I'm using a new LG CX Oled which supports all the new consoles features. No matter what I did I couldn't get it to work…until I switched it to a different HDMI port and all was well. Swapped back and again all was well so I'll put it down to a weird HDMI handshaking issue.
Back to the dash – again it feels like Microsoft have played safe compared to PS5. There's nothing much new in the dash, just a tweak to how games and apps are listed. PS5 has a concept of shortcuts which is an interesting way of getting to game content more quickly.
Much has been made of the power of the Series X but some of the initial third party games have seen stutter and frame drops. Rumours of tooling getting to dev's late and a rush to meet console release but I've seen none of it as the TV I have has VRR – Variable Refresh Rate – which masks/hides the issues. I wonder how many dev's are going to assume that users have VRR as standard going forward?
In low power mode (console's off but will do updates and downloads) the fan is always on. You can't hear it until you put your ear to the console but put your hand over the top of the console and you'll feel a constant cool flow of air. Wonder if the noise will increase over time due to dust/wear?
New first party games are an issue. Halo being put back to Fall 2021 has meant there is little new from Microsoft on the Series X. However Game Pass is such good value for money that there is plenty to play on the console including Destiny 2 which has just been updated for the Series X.
Old games really do fly though – Halo 5 is silky smooth and I'm loving diving back into multiplayer.
Overall I'm really happy with the Series X. Hardware, power and design are all top notch and easily beat the old console. However stock seems to be an issue and as there's no must play Series X game I'd say wait for stock levels to get better and don't pay over the odds for it. When you do pick one up though you'll be rewarded with a cracking console, a Game Pass stocked with games and a pretty full looking first party games list coming out over the next 2 years. However those first party games really need to deliver and show there's more outside of Forza, Halo and Gears of War.