While I'm quick at picking and moving to new tech, the same can't be same around the house. I've had bare walls for years with just a few bits and pieces but not any more.
The first poster I picked up was from Mondo Tees. They have been running a Star Wars series recently and I was lucky enough to pick up this one.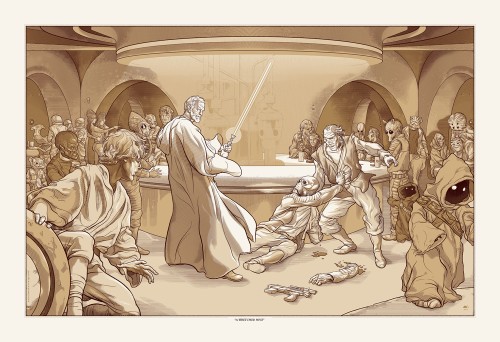 I say lucky as the posters are limited runs of between 2-400 and they sell out very quickly…as in 5 minutes or less. It's also an American site so invariably the posters would go on sale at a time that was awkward for buying. Thanks to Boxcar and Notifo on the iphone I got a notification as soon as the poster went on sale as Mondo tweet when new ones become available. A few weeks later and the poster is now looking resplendent on my wall. It's a shame I didn't get this one though which looks amazing.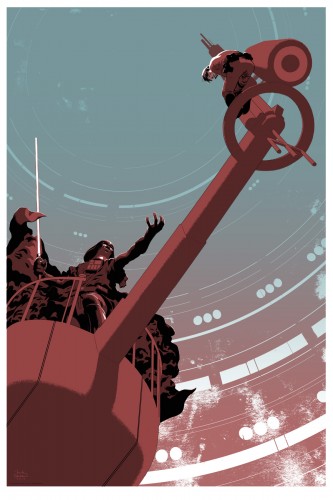 The poster buying wasn't done there. A new set of comic book locations from Justin Van Genderen caught my eye, specifically Gotham and Metropolis. A short flight later, here they are in location. Lovely.
One mention must go to the delivery – it was awesome. Shipped on Monday 13th from Texas with a delivery date of Thursday 16th I expected it to be delayed due to the weather the UK has right now. Well it didn't arrive on the 16th…it arrived one day early on the 15th. Well done FedEx! That just left frames to organise for the posters. I was tempted to order frames with the ImageKind posters but that was quite costly. After checking out options for the UK and what I'd seen recommended elsewhere I eventually went for PicFrames. Within 10 days I had my custom frames delivered and posters installed. Very impressed with the range and quality of the frames and most importantly, the price, which I thought was excellent when compared with competition. Best of all – I love how all three look now that they're in place.