Hardly a new device and probably the wrong time to buy an Apple product just two days before WWDC, but I purchased an Apple TV and really only for one reason. Plex, or more specifically PlexConnect. The most notable feature of the latest Apple TV is that it cannot be jailbroken which has lead to the unusual situation that older models are worth 2-3 times more on eBay as they can be jailbroken and you can then install app's like Plex on it.
So I was surprised last week when catching up on my feeds that PlexConnect had been developed and announced on the Plex blog. It was a hack, and undoubtedly a hack that Apple will stop with a future firmware update but it was enough for me to stump up the cash and give it a whirl. Setup is pretty easy. Set your Apple TV to a fixed IP address, set your Plex computer to a fixed IP address, change your Apple TV DNS to point to your Plex computer and then launch PlexConnect. Boom. (photo's are pretty poor – hastily snapped from my iPhone as I couldn't be bothered getting DSLR, tripod etc – blame my cold!)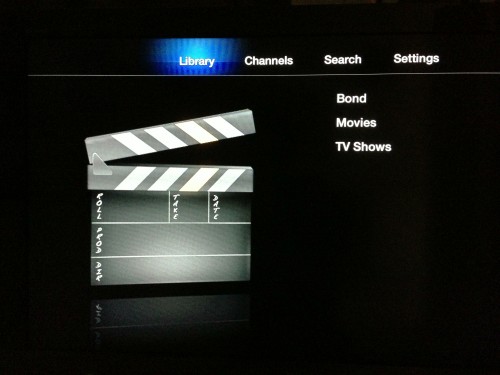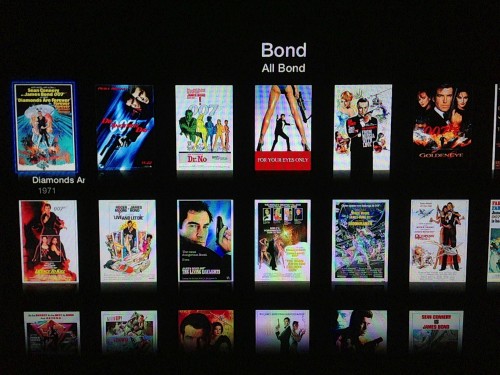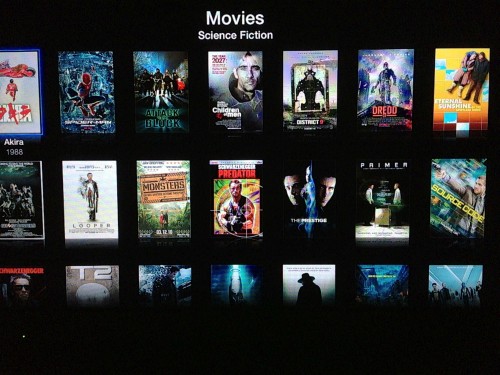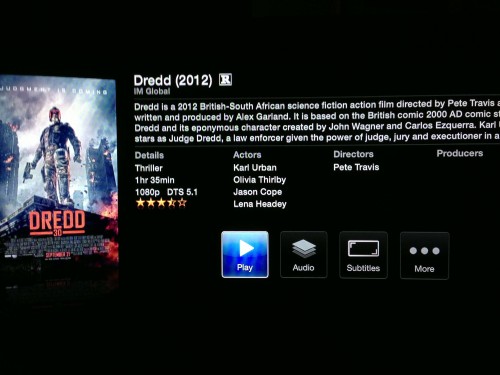 The reason it's a hack is that you access Plex via the trailers app on your Apple TV. PlexConnect works as follows:
re-use an already available app (like YouTube, Vimeo, Apple Trailers, …)
re-route the request to your local Plex Media Server
re-work the reply to fit into AppleTV's XML communication scheme
let iOS do the rest
So far I've been impressed. All movies and TV shows have worked without issue. It's not got the full Plex experience but it's so close that it's not really noticeable and all from a £99 tiny box with a dead simple remote. I sold my Mac Mini late last year and the one thing I really missed was having Plex – the bluray player I picked up is great for blurays and for playing content accessed via USB, but streaming is awful.
Some quick thoughts on the Apple TV itself. It's tiny and quiet and the remote feels nice in the hand, is simple and probably does just enough considering what the Apple TV offers. It's very much tied to the Apple ecosystem and I guess that what frustrates so many people. It's a platform waiting to be exploited and the hardware is fairly capable – it's playing 1080p without much trouble. I do think it's a next gen device though before we see an App Store. It's weak link is the remote. It allows you to browse around apps easily enough but thats about it. It wouldn't act as a good interface for games, browsers etc. You can use the remote application on iOS to control the Apple TV, but I don't think thats a route Apple would go down – buy a device for £99 and spend upwards of £200 to get a touch controller.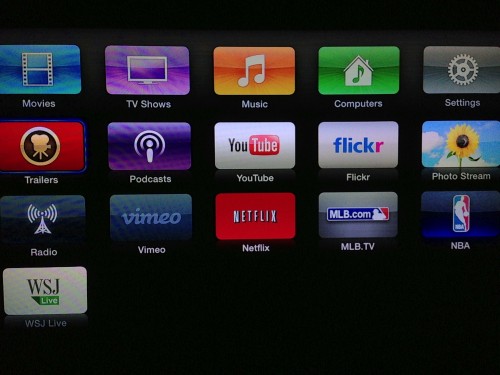 The front end feels old compared to Plex, XBMC etc and allows for very little customisation. You can move the app's around and thats pretty much it. One way to remove apps is to enable Parental Controls and hide the applications. Makes for a slightly cleaner interface but with so little on the front end it makes only a minor difference.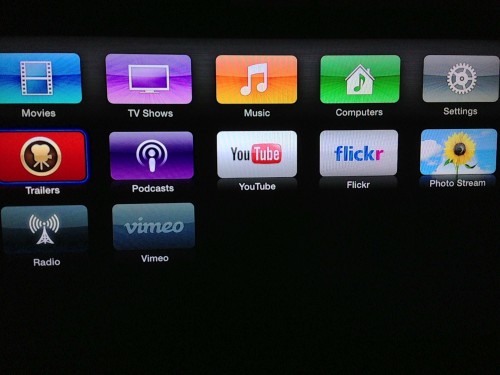 Music playback from a local library or iCloud is fine although again the interface feels simple and lacking some options and customisation. It is nice to be easily able to play podcasts on the TV again. Airplay also works really well – it's great to throw a video onscreen rather than view on the iPad.
Overall I'm pleased with PlexConnect. It's early days for it but it already works well for me. Your mileage will depend on where you host your Plex library. Some NAS devices aren't supported or will struggle if they need to transcode the file to display on the Apple TV. If it wasn't for Plex though I'd get a limited amount of usage out of the Apple TV. It still feels like a cut down product – Apple could and some day will do so much more with the television market, undoubtedly not with this generation of Apple TV. I really look forward to the day that there is an App Store on an Apple TV where we can buys apps like Plex and have access to a wide variety of apps and games. Until then, PlexConnect will do nicely.