Scary – it's almost 2 years since my last hill walk which was a return to Dumgoyne. We wanted to tackle a munro but time and weather meant a more sensible first walk of the year – Drymen to Balmaha via Conic hill and back again. Unlike the previous weekend, the weather had closed in and there was a cool breeze and a bit of drizzle on the way up Conic.
I didn't bother taking any photo's from the top of Conic as I've been up there a couple of times now and the winter set from 2011 on Flickr contains some far better photo's. It was also windy with not much of a view. Speaking of views, there's been quite a bit of deforestation on the route from Drymen which really opened up the route to more impressive views.
We chose to walk along the road back to Drymen rather than following our footsteps but to be honest there isn't much to see from the road apart that Conic looked far better as the day cleared up for a few hours. Timing is everything. RunKeeper stats for the walk are below.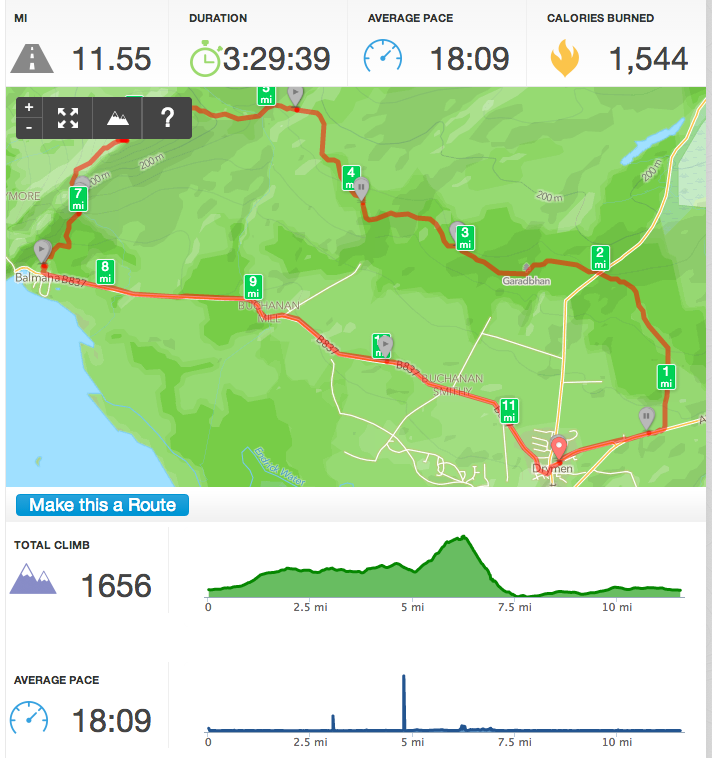 Overall a good walk that got the legs going and hopefully isn't the last one for another couple of years. Maybe a munro next?