Stacks is a new web app from Offset that helps users curate and share the apps and services they love. You login via Twitter and then create a stack. Simple.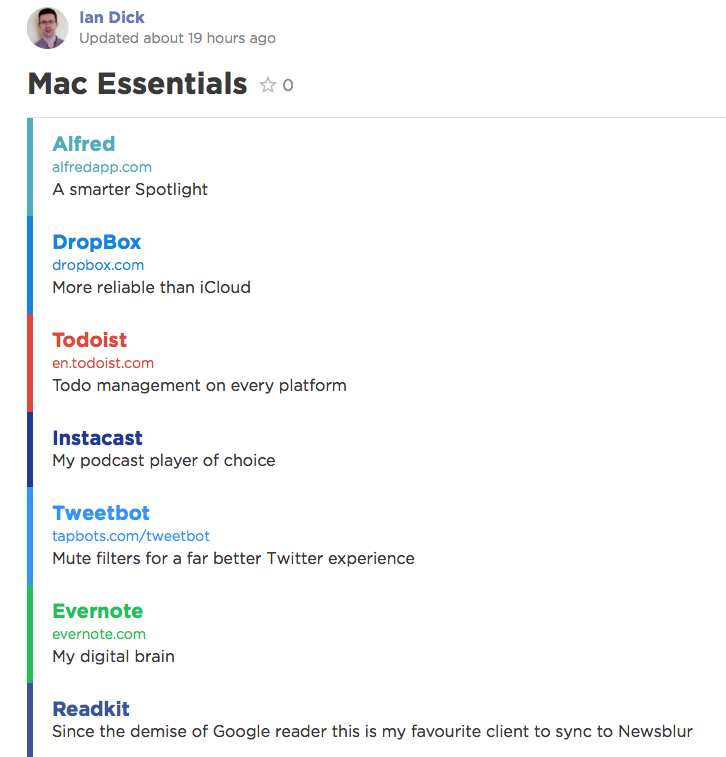 Stacks makes it trivial to add app's, products and services and for the user to maintain the stack. Once done, add some tags and publish it. So far I've made three stacks – Mac Essentials, Podcast Tools and iOS Homescreen. I'd like ability to add links and also icons and a search rather than relying on tags would be handy but it is new so not a big deal right now.
I like the low barrier of entry of Stacks and hopefully it will hang around as it's a great curation tool. Currently invite only but you can request one from the Stacks site or let me know as I've got a spare one. What would you add to your Stacks?