Great post from Thomas Baekdal that has gained a lot of attention on Twitter and other blogs on In-App Purchasing and how it has destroyed, not just destroying, gaming. Many have focussed on the fact it has ruined iOS as a gaming platform. Looking at the top grossing app's today it's galling to see just how large some of the IAP options cost.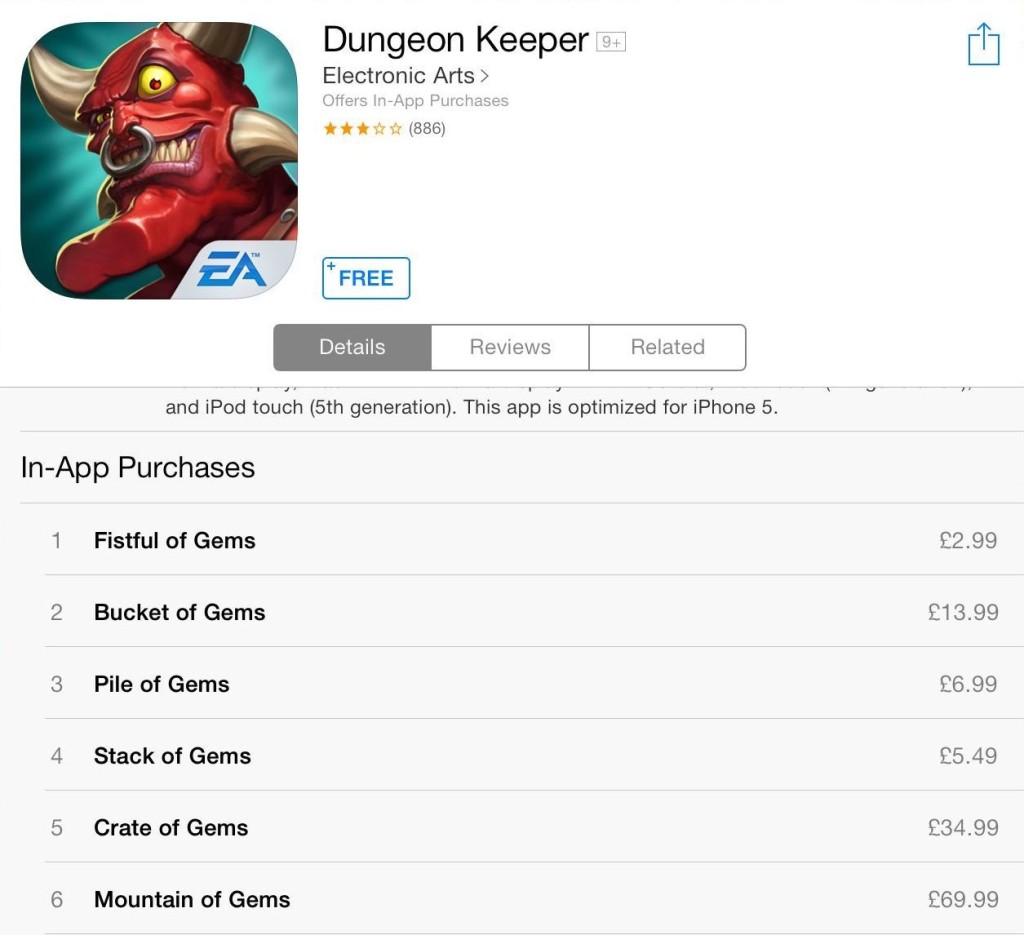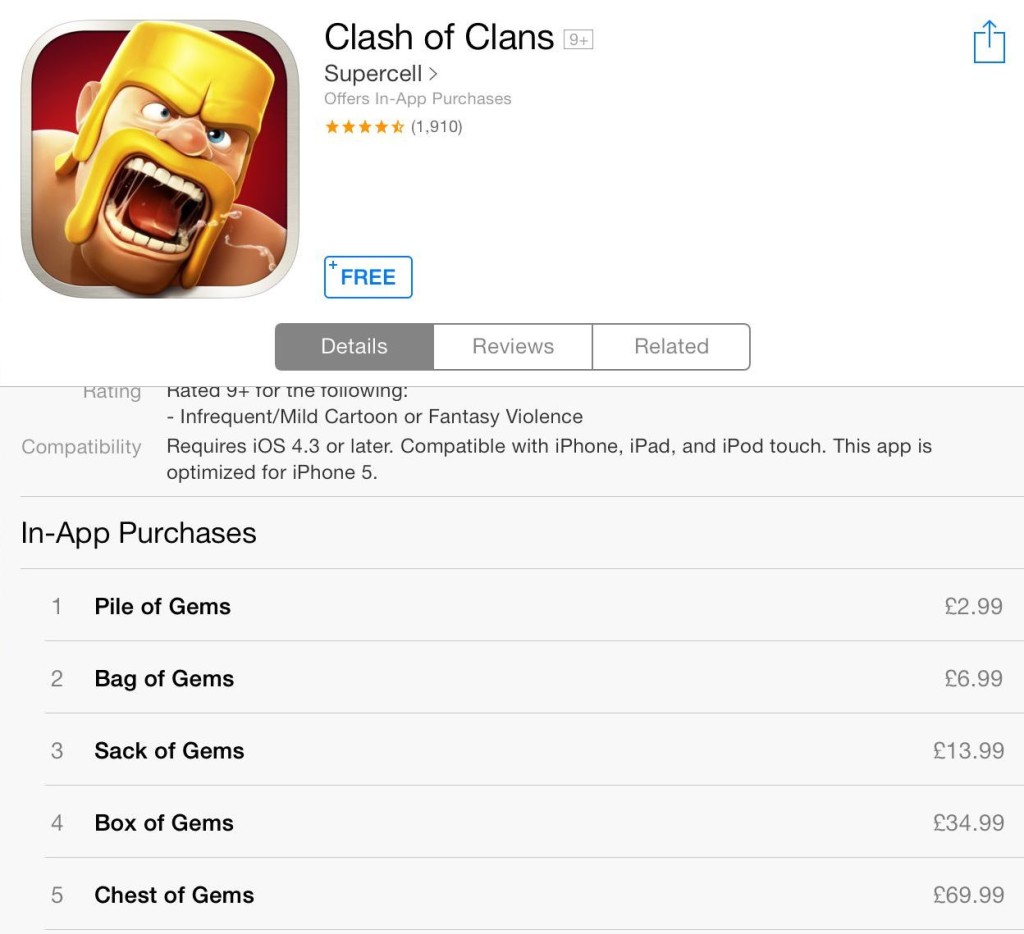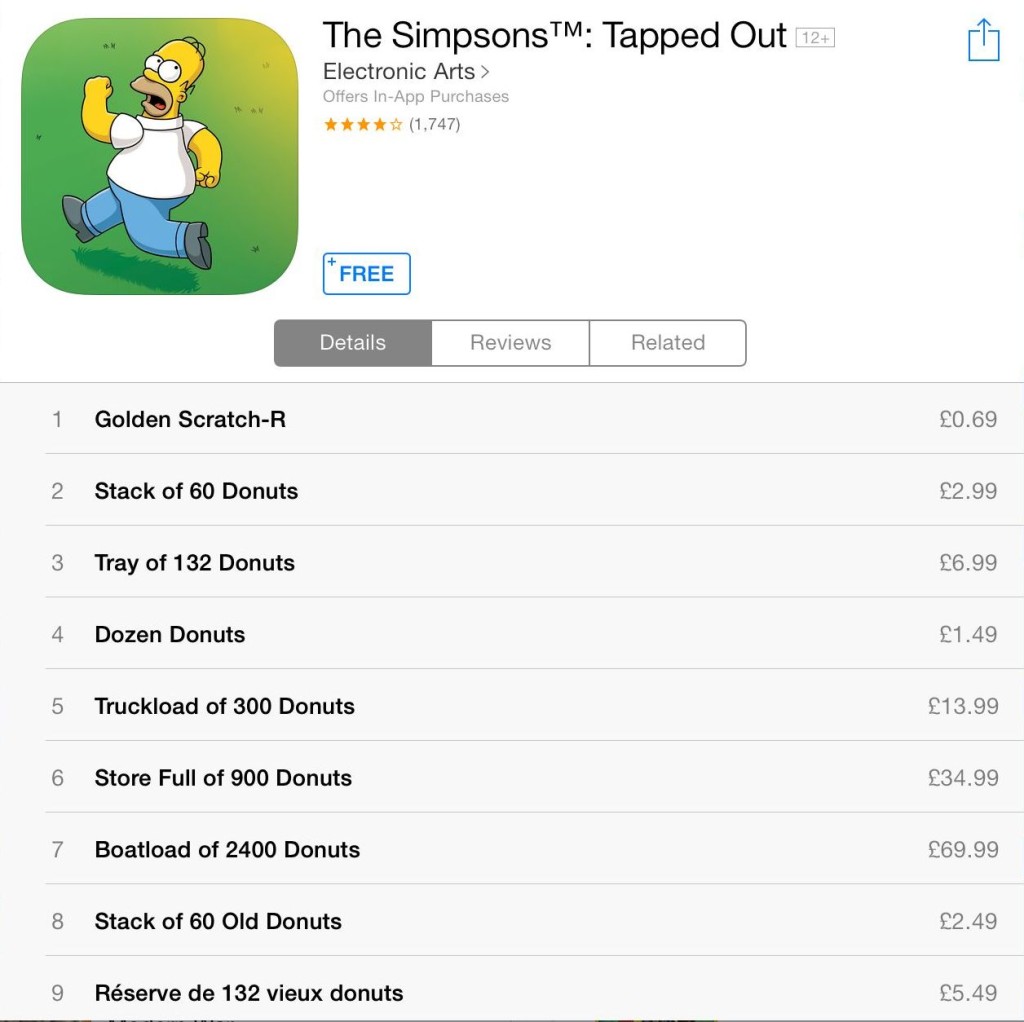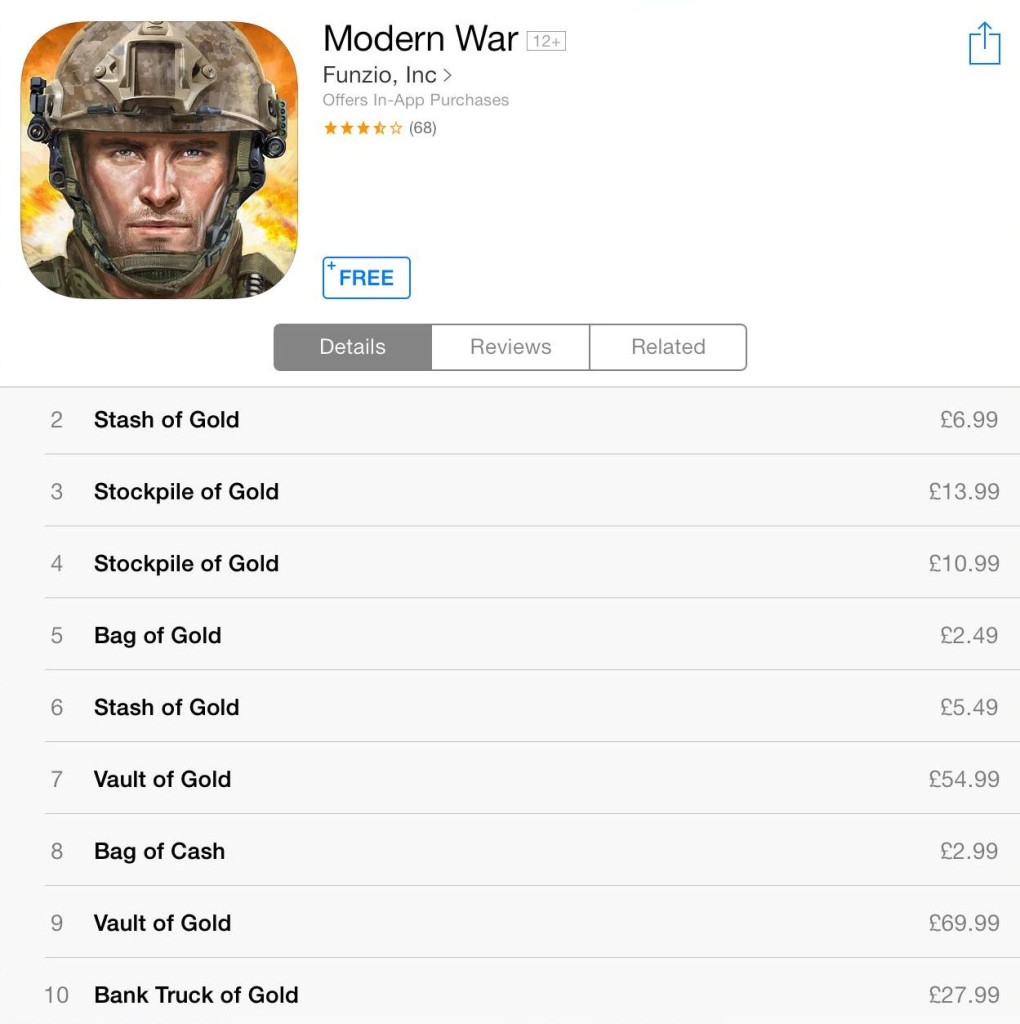 The screens above are from just a few of the top grossing games on the iPad. The amounts are horrific when you consider a PS4 or Xbox One full price game is around £49.99. Hard to see how this will change though. I don't buy into the freemium games model and refuse to start a game that relies on IAP as a way to play. I'm sure many gamers are the same but it looks like the majority of casual gamers see it as a legitimate way to play.
What's worse is the creep of IAP into full price gaming. Forza 5 for example has some shocking IAP's for a full price game. I don't think gaming on iOS or Android is finished, rather there's a need for Apple and Google to make a stand against some of the ridiculous IAP offerings that developers are allowed to make. I also think the industry as a whole should be marking down these titles – use the app store reviews to mark these titles as 1 star, game review sites should be warning people accordingly too. Ultimately though it's only by not handing over cash so readily that we will see a reverse in this trend. Wake up people.