202o was quite the year. Let's be honest – it sucked. Even at the start of March I didn't expect to spend more than three quarters of the year working from home but there you go. Also surprising considering how many looked at home working (in my current job/industry at least) as a duvet day or being not as productive…..I've never been busier or achieved as much as I've done in the last 9 months. And with no whiteboard!
Not that I'm complaining. I consider myself really lucky that I can work effectively from home and carry out my role remotely while reducing covid risk as much as possible. What that did mean was a bit of investment in the home office.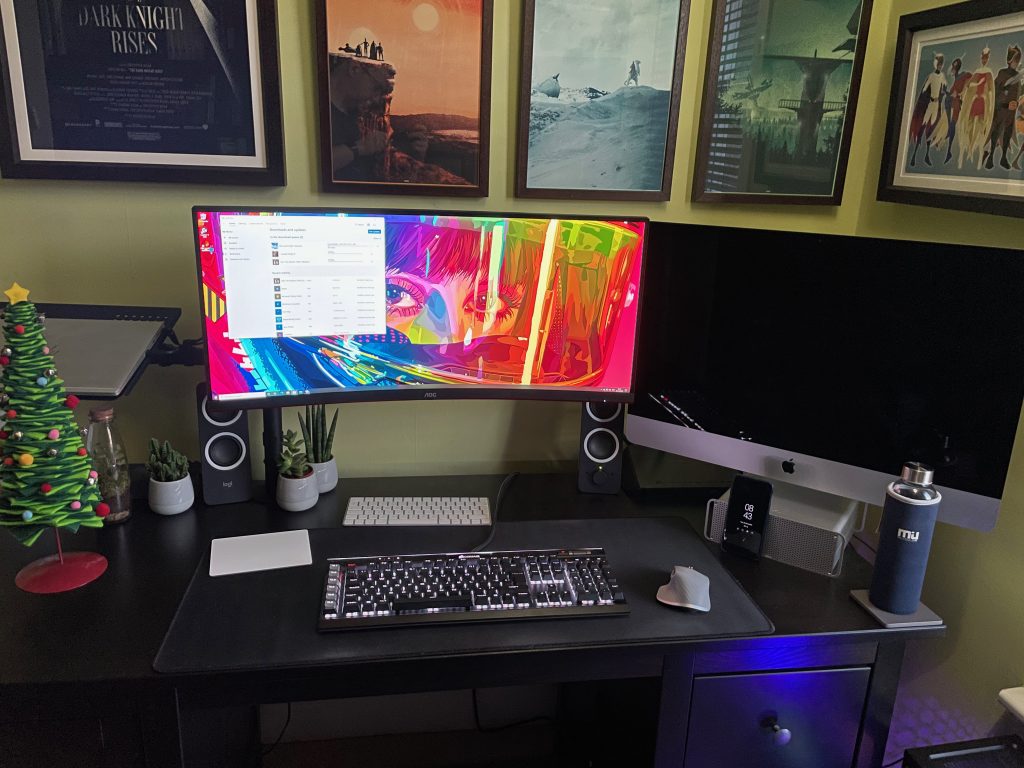 I really need to get a blog post done on the new gaming PC 😎
Despite the pandemic I did focus on 2 things this year that were on the to-do list for 2020. Finally got the bathroom upgraded in January and I'm putting a lot more effort on paying off the mortgage. Other things like photography took a total back seat. Travel restrictions didn't help in March and April but I lost all my photo mojo. Hopefully next year I'll get back on the photography saddle.
Also lost the blog bug and with that the weekly updates went into hibernation as so much news was dominated by the pandemic, Black Lives Matter and politics. Found myself needing to switch off more from social media as it was all pretty relentlessly bleak. What I did fall back on was gaming and TV. New consoles helped and also games like Flight Simulator which is really just a world simulator and a pretty fantastic game. As for TV, I enjoyed in amongst everything else:
Industry is 2020's version of This Life and the soundtrack for it and Normal People are well worth a listen. Surprise hit (for me anyway) of the year was Ted Lasso. Looked to be a pretty average but it really hit the spot with some feel good comedy which worked well in this miserable 2020.
Thanks to covid I've also enjoyed the years best meme played out live on Twitter – Room Rater.
So onwards to 2021. A couple of theme's/goals but no resolutions and a hope that the year sucks less than 2020 despite the mess the UK is in thanks to Covid, Brexit and an incompetent Westminster government.