At the start of December I was lucky enough to have a short trip out to Washington DC thanks to my companies annual awards scheme. A project I was working on was up for an award and hence our group, well half of it, was flown out to Washington DC to compete and celebrate with teams from around the globe. We didn't take the top award but had a great time over the four days.
Day 1
An eight hour flight out to Washington was made easier as we were on premium economy (more legroom FTW) and it was an Airbus A380. It really is massive when you get up close to the plane and on take off seemed to trundle slowly along the runway before finally taking off. There is so much room on board, particularly headroom, that it made for a really smooth and easy flight. A coach from the airport and we were soon at our hotel in Washington and the biggest check in queue ever.
We were only a mile from The White House, Washington Monument etc so headed off on foot to take in the sights at night. It was colder than I expected and after a few hours a combination of tiredness, the cold and lack of food was taking effect. We eventually grabbed a pizza but not before seeing a lot of Washington. By the time I got to bed I'd been on the go for around 30 hours without sleep. Zzzzzzzzzzz.
Day 2
Out early and it was a gorgeous winters day in Washington. Plan was to visit a few museums and see the sights in daylight. We had around 8 hours as at night was the Awards ceremony. Managed to visit the Air and Space Museum, The Natural History Museum, The American History Museum plus a trip up the Washington Monument. All these are located around the National Mall and it was a great day. We also squeezed in a trip to Five Guys for a tasty burger.
Our awards ceremony was held in the National Portrait Gallery and it was a fantastic venue. A black tie event, we first had the longest 2 mile coach trip through rush hour traffic that took at least an hour – we really would have been quicker walking and given the number of us wearing kilts it would have been quite a sight. The whole night was fantastic with the only slight disappointment that we didn't win being tempered by another group from Glasgow taking home a gold award. I was really pleased for them as I know a few of the team well and how much effort they've put in plus the impact their work has delivered. Another late night!
Day 3
Final day for most but not for me as I'd decided to stay an extra day to take in more of Washington. First half was really good – took in the US Capitol building including a tour, Chinatown, Union Station and then a mad dash back to the hotel marked half way point. Spotted a hawk as we walked around the city too casually tucking into some food.
One of the guys who stayed in Washington had an Airbnb in Arlington and as we wanted to see Arlington Cemetery we shared a taxi to his rental. The taxi was bizarre as the driver moaned about not knowing the street we wanted to go to, moaned about Arlington, moaned as he had to phone someone to find out the location, moaned that after the call he still didn't know her he was going…basically moaned about everything. Even when I looked up location on Google and we guided him there he still moaned. A taxi driver with no sat nav and no map. What a cock. We then took the metro to Arlington Cemetery and arrived just as it closed – our first planning failure. We then decided to walk to the Pentagon down a cycle path next to the Potomac River and a major freeway. This wasn't the best decision with hindsight as we got nowhere and ended up taking a very long walk to the Jefferson Memorial which was a nice reward as it was stunning at night. A trip to the White House again and then to a nice restaurant in Georgetown finished off the day.
Day 4
Final day and I wanted to do some shopping and also see the Space Shuttle over at the Steven F. Udvar-Hazy Centre. For shopping it was a quick hop on the metro to Pentagon City mall – it stops in the basement of the mall making for a really easy shopping trip. Amazingly I bought no gadgets, just some clothes at around half the UK price. It was a two hour trip out to the Udvar-Hazy Center which was close to the airport anyway. This was a lot better than the city centre air and space museum and had some great displays, topped by Discovery.
I was smiling like a fool when I saw Discovery. For many it will be Apollo or for the current generation it's probably the Mars Landers but for me the Space Shuttle is what I fondly remember from school, watching the first launch and seeing it soar into space time and again and then the two disasters which took so many lives. There was lots to see at the Udvar-Hazy center and I enjoyed it far more than the Air and Space museum in the city centre which looked a bit tired. It was then back to the airport, a club class flight back to Heathrow and then finally a hop back to Glasgow and some pretty major jet lag.
Wrap Up
Washington is well worth a visit. Stay around Georgetown as there's a great selection of shops and restaurants to suit all tastes and you are not too far from the metro which is a really easy way to get around. The museums are all good although a couple were showing their age. There's lots to do and a lot of ground to cover so use the metro or one of the hop on/hop off tourist busses. The alternative is to walk a fair bit (which we did through choice) but you will quickly rack up the miles.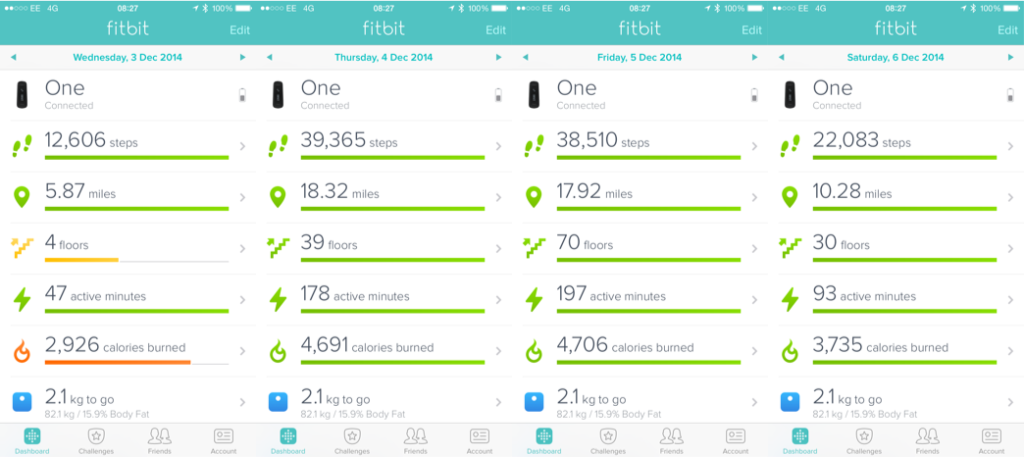 Our tours around the city meant over 50 miles were walked and blisters were gained but we did see a lot more than we would have done on a bus or especially the metro. I loved the four days and was really pleased to pack so much in, especially seeing the Space Shuttle. Achievement unlocked.