Earlier this week Jason Snell published his 2021 Apple Report Card. His annual report is a great read for anyone in or around the Apple ecosystem.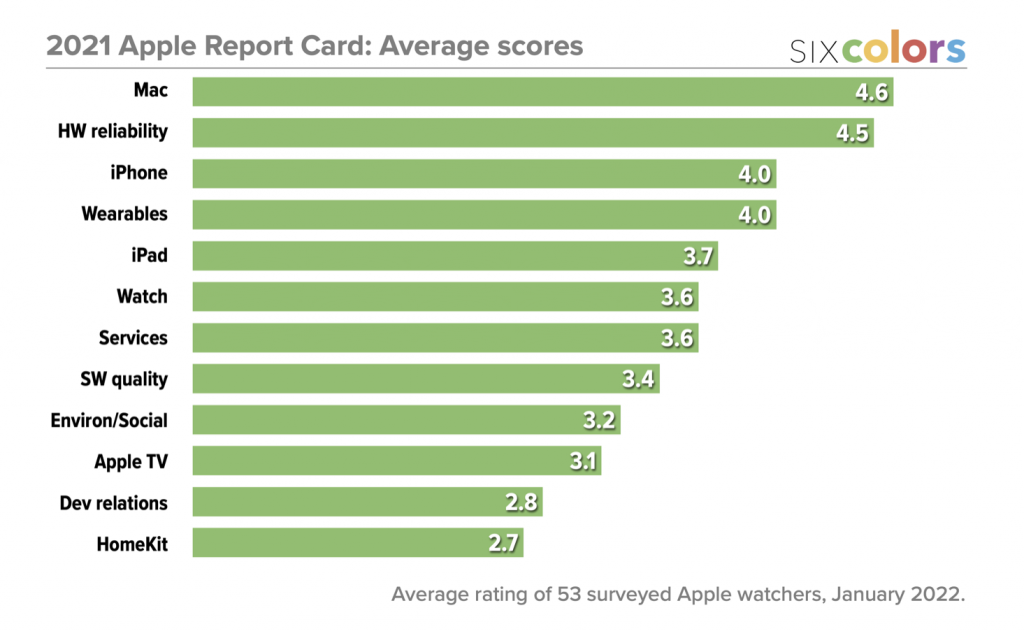 The scores don't highlight any surprises but the comments from those surveyed do highlight a few issues. iPad is hampered by it's operating system, not the hardware which is industry leading and matches much of the new Mac's. Apple TV is the biggest rise year on year and thats thanks to the new remote. Its still too expensive and limiting for what it is. As for HomeKit it feels like it's been abandoned.
Apple's hardware is in a great place…but it's software is letting it down.