As I put a bit more focus into the blog I'm bringing back a weekly status type post. For a few years I did a bit of link sharing at the end of the week along with what I'd been up to and a little bit on tv and movies. That fell away but I did focus on private week notes. This was in a Day One work journal and I found it a great way to clear my head at the end of the week – what happened, what worked, what do I need to do into next week and that would flow into Todoist. The prompts for each Day One entry were:
What happened this week?
What was hard?
What leadership did I see?
What did I experiment with?
What inspired me?
What do I need to take care of?
What am I looking forward to next week?
The last question may feel contrived but it was to get my headspace into a more positive place. All too easy to focus on negatives. I've got 2-3 years of week notes in that format…but why private? Partly because of who I work for and the type of work we do, but the real reason is I'm an introvert and many things I want to pour into a journal type post, especially around work, needs to remain private or I'd never write it down, get it out the system, refocus for the following week.
However I miss the weekly blog post so it's back, now titled weeknotes with a mixture of personal musings and updates from the last week.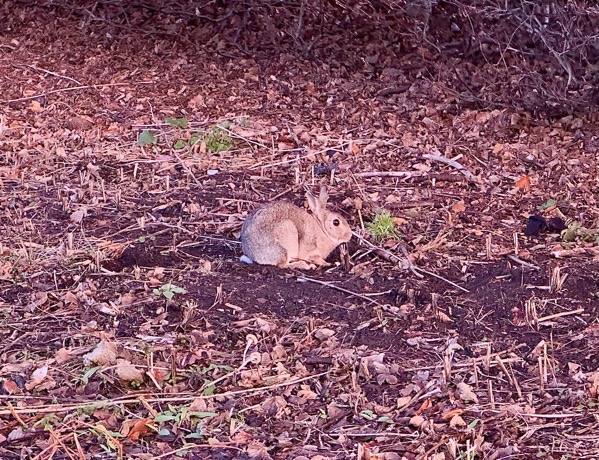 A wee bunny in the Glasgow Botanics
Spent some time with other head of functions at the Radission Red in Glasgow. An away day that we really should do more of as it's a chance to collaborate away from daily work pressures and focus on each of our functional needs, look at strategy, how we can support each other and some other bigger picture needs. I always come away pretty energised from these sessions even though I do have to step out of my comfort zone to fully participate but this time was different. Felt a fraud in the room, quite a bit of negativity too – maybe a sign of how things are working our career wise? Shared that with a couple of trusted voices and imposter syndrome was the feedback…but maybe coupled with being an incomplete leader. There's a handful of team issues that need attention and I must carve out time in the coming week to get the issues either resolved or at least moving in a direction even if it's not positively.
Something I have focussed on is keeping weekends work free. I say it every year and by mid Feb I've usually broken out the laptop and done a few hours over the weekend. So far so good for 2023, and I've been using the time to catch up on so many films that I've missed through the last few years. I've watched more through Jan than the first six months of 2022. I've watched almost all the Bafta and Oscar buzz worthy films and favourites are Aftersun and TÁR.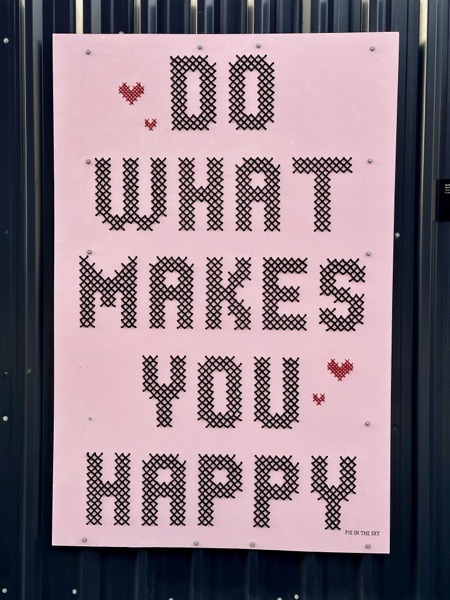 Poster just of Byres Road
Things I found interesting this week