Its a new year….a new decade…and somehow everything feels much the same. How does that work? It's been a busy start to 2020. New bathroom has been fitted which was long overdue. It's been 16 years since moving to Kelvindale and the home survey said we had a dilapidated bath. Well it did ok but it's finally been replaced. Really pleased with the end result as it looks totally different to what we had before.
Also back in the swing of things at work. Three weeks off was lovely but bills need paying and as ever it only takes a couple of days before the break feels a long time ago. It also looks like being a big gadget year for me. New camera, consoles and phone. If the rumours are true the camera could be out in March rather than September. Need to get saving!
Does Microsoft Have a Boeing 737 Max Style Crash Every Week?
This really made me think. I'm increasingly more plugged in to the world of vulnerabilities, patches and enterprise security. This article posits that Microsoft and others are having huge Boeing type issues every week or two. Is that fair? When you see the speed that exploits are being taken advantage of it's hard to disagree.
Blue Fucking Monday
Every January the news and hence Twitter, Facebook and advertisers tell us the third Monday in January is the most depressing. It's bullshit but every year it's dropped out like some wonder fact. Always remember…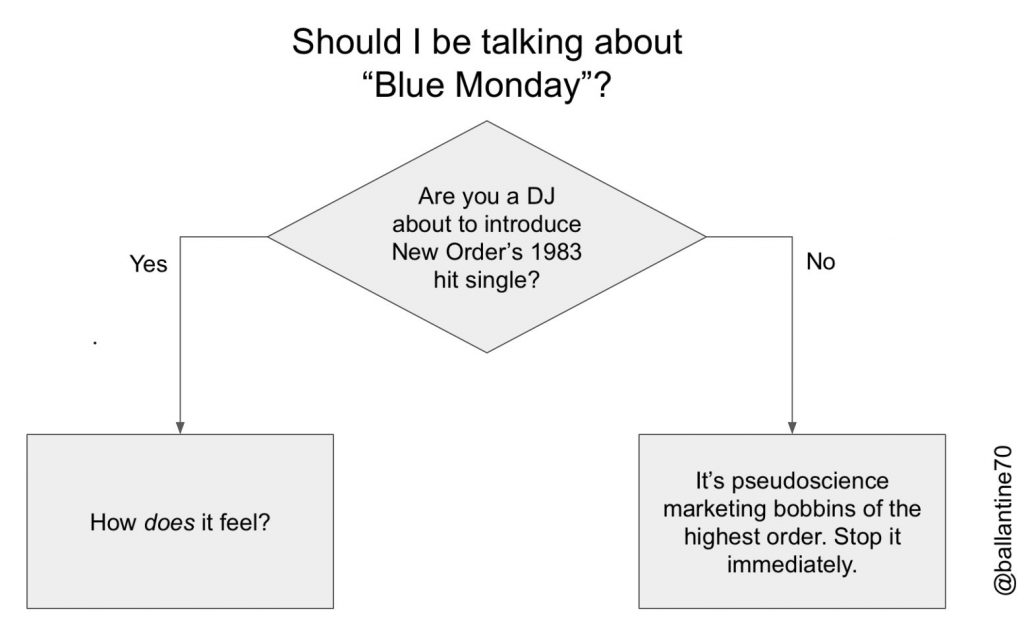 Twitter for good
Twitter gets a pasting around negativity and being a cesspool and generally that is true. However there are gems on there. A bookshop was swamped with orders after they tweeted about a tumbleweed day at the store. Well done everyone!
Radiohead Public Library
Radiohead updated their site and turned it into a library. So much to see and hear – there's a huge amount of material. Love it!
Game Stamps
I used to love collecting stamps when I was a kid. The Royal Mail has released a new set of stamps with screenshots from classic games. They look great and the screens were compiled with help from Bitmap Books, purveyor of amazingly good gaming books.
Instagram for Windows 95
Love the detail in this mockup for Instagram for Windows 95. Even the filters look spot on.
Viral Bowls
Bowls is a pretty traditional sport. They are getting players to wear shorts to jazz it up! However a shot from this weeks World Indoor Championships went viral due to the skill on display. My mum loves watching the bowls but I was so surprised to see the shot appear on Reddit with many people lost as to what the sport was. Who knew bowls could go viral.
Danny MacAskills Gymnasium
Love this guy. Another great video showing off some ridiculous skill and stunts.