A while back I blogged on how I was using the Apple Watch to keep active. So much so I hit a streak of 365 days. That was a long time ago and like Forrest Gump said "For no particular reason I just kept on going". Today was day 1000 of the streak.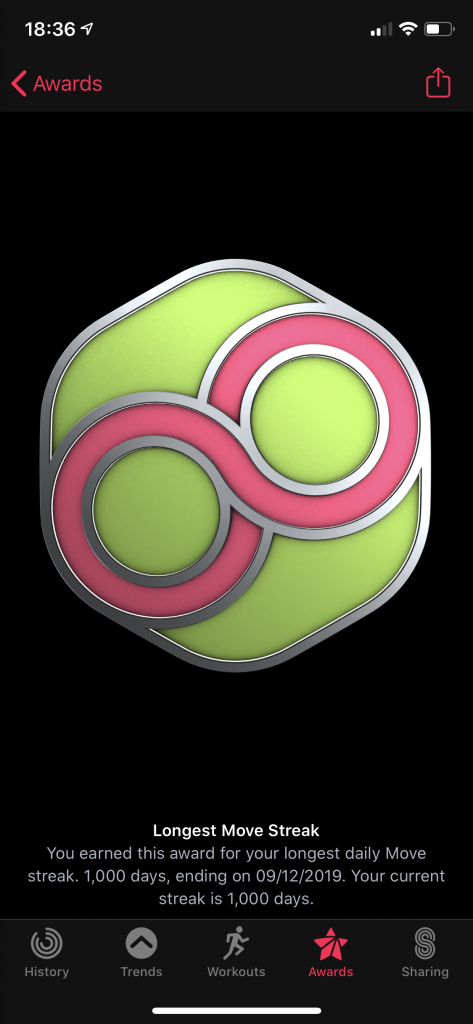 I still find great benefit from doing this. It gets me out and about on days that I would literally do nothing apart from sit at a computer screen. It's also kept my weight in a fairly good place despite not being able to get back to running or other more active pursuits. I know I'm being gamed doing this but if it's helping what's the harm?
There have definitely been days when I wanted to do anything apart from a 30 minute walk. Sick days, wet days, snowy days, windy days (remind me of this tomorrow when I'm getting blown away during a downpour), far too hot days but I've stuck with it. I'm sure I'll keep going too until there's a sick day that just stops me from continuing but hopefully thats a while away yet because there's always more podcasts to listen to while walking. Onwards!