2 weeks. That how long I lasted. Although I said I'd be retiring my weekly posts I've missed doing them over the last few days. So don't call it a comeback but there will be some sort of wrap-up appearing on the site going forward.
Media
Searching – really enjoyed this. Good twists although a couple were sign posted early on.
Manhunt – even though based on real life events and knowing the outcome, this was well made and acted by all.
Brexit:The Uncivil War – enjoyed it but it still feels like it was too early for this.
Apple in 2019
There's always speculation around Apple and it's unannouced products but 2019 has taken on increased importance. After the surprise downgrade in it's sales forecast many are now wondering what's next for Apple. While this is unheard of in Apple's recent history the signs were there that iPhone sales had peaked. Smartphone saturation, increased costs, devices lasting ever longer and a sense that Apple devices were no longer "the best" to justify the premium. I've seen many posts saying Cook needs to come up with the next new category to drive Apple forward like AR glasses or a car but I disagree.
Apple need to do a Microsoft. Become more open, offer more services, stop locking content to only their hardware…and look to offer better value for money or start to innovate over and above their competitors. For more on why Apple got into this position and what they can do next read either Ben Thomson or MG Siegler for great analysis on what's next for Apple.
Andy Murray
Watching Andy Murray's press conference from the Australian Open was pretty hard. This is Scotlands greatest sportsman having to give up what he loves as his body has let him down.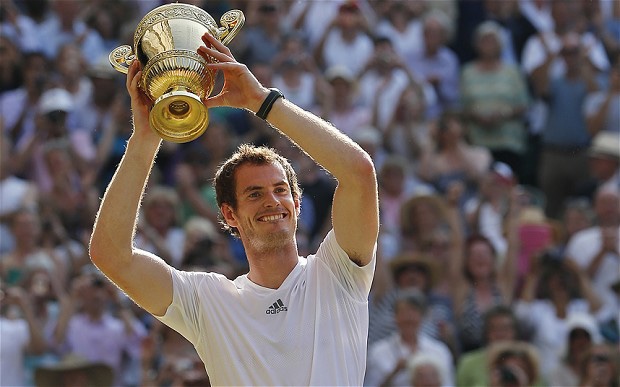 I really liked this post on his career from The Independent but that was trumped today by The National's Open Love Letter. Murray has provided so many great sporting moments and had a wonderful career but worth also remembering his support for women throughout his career. Still love the "male player" and withering "mmmmmmmm" when talking to this American journalist. He'll be sorely missed in British sport and I hope he can finish at this years Wimbledon.
What a mess
Politics in both Britain and America are in such a mess. One breath of fresh air is Alexandria Ocasio-Cortez. She is fire and I love that she makes mistakes but admits them. She also uses social media better than most. One to watch.
And one we can't stop watching is brexist. This topic has dominated UK politics for too long and it's still clear the country is split. The mood is perfectly captured by Marina Hyde. I only hope the vote on Tuesday will move things on, and hopefully for the better. Brexit is such a car crash.
Open Web
RSS has been one of the open web's success stories. So I was pretty pissed when I read about it's demise on Motherboard. While Google Reader was abandoned many years ago I still get most of my news via RSS and the services that replaced Google Reader offer many more features than Google ever did.
RSS is also at the heart of the podcast industry and means podcasts can be heard anywhere in any client on any platform although some companies are trying to change that. What surprised me recently is that the BBC have moved one of their podcasts, Fortunately, to be only available via the BBC Sounds app. Really disappointed in the BBC and hopefully they will reconsider this over time.