As the year draws to an end it's often time to reflect and I wanted to give a quick shout out to the technology I've loved this year and would recommend without hesitation. The list is pretty short and covers hardware, software and games. Without further ado:
AirPods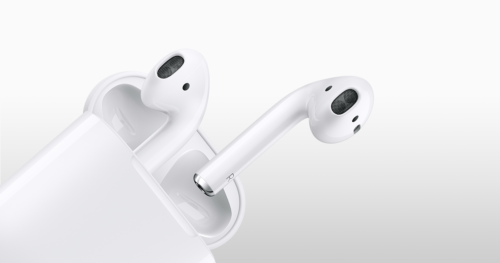 I got my hands on the AirPods at the tale end of 2016 and I've loved using them over the last year. When I blogged about them last year I said they were Apple's most delightful product in years and I still stand by that. I've used them almost daily and they've been great. Comfortable, easy to use and audio performance that is good enough for me. Despite all the fears from people that they would be easily lost or broken for me it's completely the opposite. The case is really pocketable, charging on the go is fantastic and I love being wire free listening to music and podcasts.
The only issue I've had is with iOS 11. The first couple of months of iOS 11 brought some audio glitches that I hadn't experienced in iOS 10. Thankfully the latest update has solved this minor issue. Would recommend trying them if you haven't already especially as Apple will do a refund if you find they don't fit comfortably for you.
10.5" iPad Pro with Smart Keyboard and Apple Pencil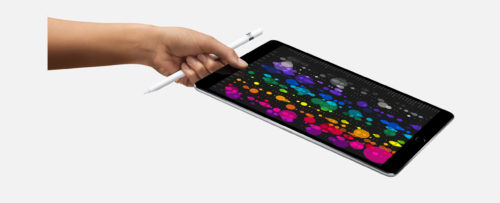 The 10.5″ iPad Pro is the sweet spot for me in the iPad line up. Portability coupled with performance, this setup has really delivered over the last six months. Prior to this I'd used a couple of older iPad's and while really good they could never replace my MacBook Air. This iPad Pro with the Smart Keyboard and Pencil do so in spades. Part of that is the power that the Pro now offers, part of it is the screen which looks and feels amazing. Mostly it's iOS 11 finally delivering an iPad focussed experience. The dock, a files app, improved multi tasking and drag and drop give you a far richer environment to work in. Who'd have thought robbing some of the basic features in macOS and adding them to a touch driven iOS platform would finally deliver an iPad experience to savour.
The keyboard has held up well although I do miss backlit keys. The Pencil works well unlike my sketching but it's useful for the odd notation or notes that I take. Could it replace not having a Mac for me? Not yet but I can finally see a future where it will.
Day One



Journaling isn't for everyone but I use Day One all the time. First and foremost it lets me capture a variety of posts in a number of different journals all in the one app. The cloud sync keeps everything together and with IFTTT support I can easily bring in content automatically from other services and review it all in Day One. With nice touches like location, weather and 'On this day' reminders it's a great app and service with full support for images and markdown as well. Looking forward to seeing how audio and video support is added in the future. If you've wanted to keep a journal/diary and failed give Day One a shot as it's always available on your phone and allows for quick and easy updates.
Todoist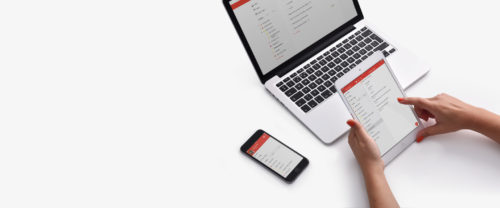 Over the years I've moved between lots of todo app's and services but the one I've stuck with for longest is Todoist. They have an app for every platform including the web and that seems to rub some Apple folk up the wrong way as it isn't designed purely for iOS or Mac, but it's the simplicity and depth that Todoist has coupled with great web services allowing it to integrate with a number of different app's and platforms. Adding a task is easy, can be supplemented with notes and reminders and it's got it's own gamification system for keeping you motivated in completing your actions. A bit of fun, but what's the harm? Free to try but if you want reminders, file attachments etc then you need to pay £28 a year which for me is cheap considering how much I use it.
Notes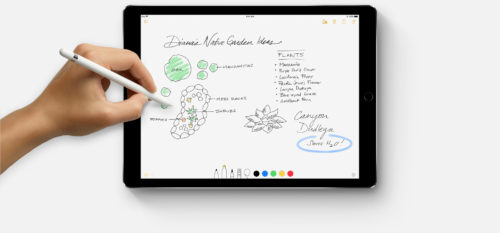 When Apple update Notes in iOS 10 I ditched Evernote and never looked back. Around 18 months later and it's still working well. I throw everything into Notes and the sync amongst devices hasn't let me down once. iOS 11 has improved Notes with better support for formatting and tables and you can now pick different paper templates for your notes – still can't get rid of the paper texture though! You can also scan documents and iOS 11 does an excellent job off aligning the image and giving you a clean scanned document. Improved Pencil support was also added alongside creating a Note from the iPad Pro lock screen. Although other services offer more or their app may look cleaner and support Markdown, Notes does everything I need and is available everywhere.
Nintendo Switch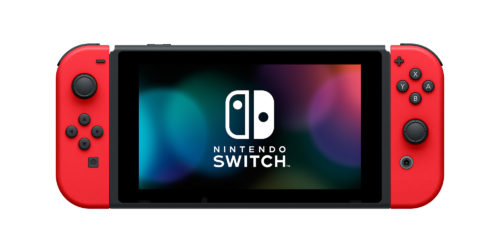 What a surprise this was. I wasn't sure about buying the Nintendo Switch but as soon as I unboxed it and started playing Zelda I fell in love. The ability to take games and play them anywhere is compelling. The hardware, despite initial fears, is good enough even though the competition is moving to (pretend) 4k. The battery life can be punishing but then the Switch for me is all about dipping in for some short gaming experiences. Zelda, Mario Odyssey and Mario Kart plus some other AAA titles make for a great line up but where Nintendo really surprised me was their ability to get smaller arcade type titles out monthly, even weekly. The store has great titles and it's hard to avoid dumping £10-£15 on a game especially as they sit on an SD card and are easily launched and played…anywhere. The main ding has been their poor online offering and retro console efforts which are all pushed back to 2018. Despite that, the Switch is a triumph.
This was the biggest console release this year, and for Nintendo maybe for a decade. They are back, but maybe they just never went away. If you are into gaming in any way then pick up a Switch. My best tech product of 2017.
The Legend of Zelda: Breath of the Wild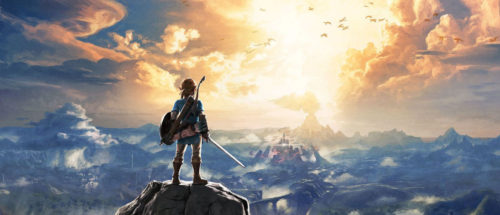 Early previews were worrying. Vast empty landscapes to roam with nothing much to do. This was some of the early feedback…and that isn't Zelda. Nintendo needed this to be a great game to sell the Switch…and for many this isn't just the game of 2017 but one of the best games of all time. The game is vast, and I'll hold my hands up and say that I only got half way through the main quest never mind the many many side quests and challenges which I hardly scratched. However the graphics, gameplay and story telling that Nintendo crammed into that tiny cartridge, taking the Zelda franchise forward while triggering so many great memories from past titles was a masterclass in what a modern game in 2017 should deliver. This was a pretty great year for games but Zelda easily sits at the top for me.
Playerunknown's Battlegrounds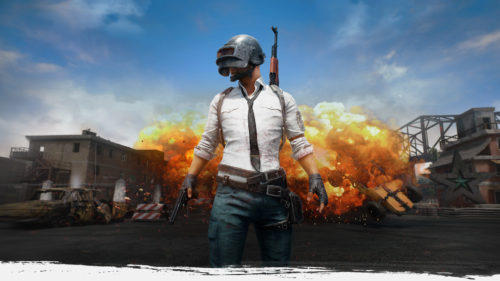 This shouldn't be on my list. It's buggy, crashes a lot, has atrocious frame rates and has been on the Xbox for only three weeks. But….I love it. Premise is simple in that you need to survive against 99 other players who all drop in on the same map with no weapons. Find a weapon, get some armour and then it's up to you how you play the game. Hide, get in a vehicle, snipe…whatever.
It's the randomness that I enjoy…and the adrenaline jump as you get further into a gam. No two games are the same, the map's huge and I know over the coming year the game will improve and more maps will be added. It reminds me of old Ghost Recon games in some ways, with a different take on what a modern FPS should be. I've come close to winning with a few top fives but no chicken dinner…yet. I'm sure the next Battlefields and COD's will all come with their own spin on this mode but until then give Battlegrounds a go. You won't regret it.
Honourable Mentions
As always, there's some near misses. The iPhone X is great but it's still early days and I've got a lot more out of the new iPad than I have the new phone. If I was choosing something just based on engineering alone then the Xbox one X would be in there. Kudus to Microsoft for delivering such a powerful console in such a small quiet form factor. Shame there were no brand new games that came out to take advantage of all that power. Sticking with games, Super Mario Odyssey is another masterful game from Nintendo that on another day would be in the list above. Same for Battlefield 1 which I really enjoyed. I've also been impressed with the Fitbit Alta which replaced my dying and old Fitbit One.
Here's to more great tech in 2018 because you can never have enough new toys to play with.