I love Lego. When I was a kid it was my way to escape. I had loads of sets but I loved to make my own builds and stories. One recurring theme was space, building moon bases and fantastic rockets to take me there. Oh to go back to those times.
Another love was space, especially the Apollo missions, so when Lego announced a set would be launched to commemorate the moon landings I had to buy it. The Lego Apollo Saturn V is expensive at £110 but is a metre tall and contains 1969 parts. This would take a fair bit of time to build.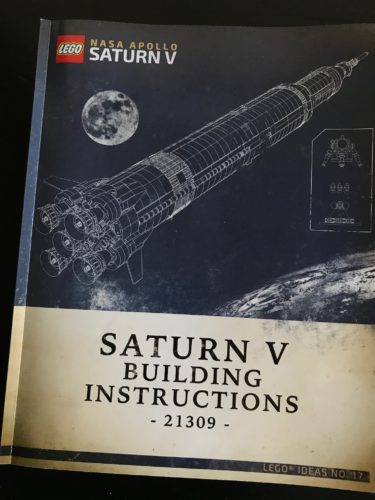 So I set aside a weekend and got to work. Of course, I did a time-lapse that didn't quite come out as hoped but that was a side project to the main event.
Some of the build was intricate but overall it was fantastic to put together. The instructions were clear and the parts came in 12 bags so was fairly easy to sort and work through. Overall it's a superb kit and the final rocket looks great. It was also nice to get a small stand for the rocket to give you a choice of how you want to display it. If you are into Lego or space in any way treat yourself to this set, I loved it.