No posts for a while but I've a few short bursts in me, so here goes:
The last couple of weeks at work were pretty busy. I was on an internal course on Lean and how it is applied to manufacturing and also to the wider business. Although that sounds pretty dry it was a fantastic course. While the Lean element was important it was the other skills covered by the course that were far more interesting. Leadership, people interaction, energy, work/life balance…the list goes on. While it was a lot for two weeks it was a real kick up the backside for me. The interaction between attendees was superb and I got loads from it. The trick will be making real permanent change based on the two weeks. Going well so far.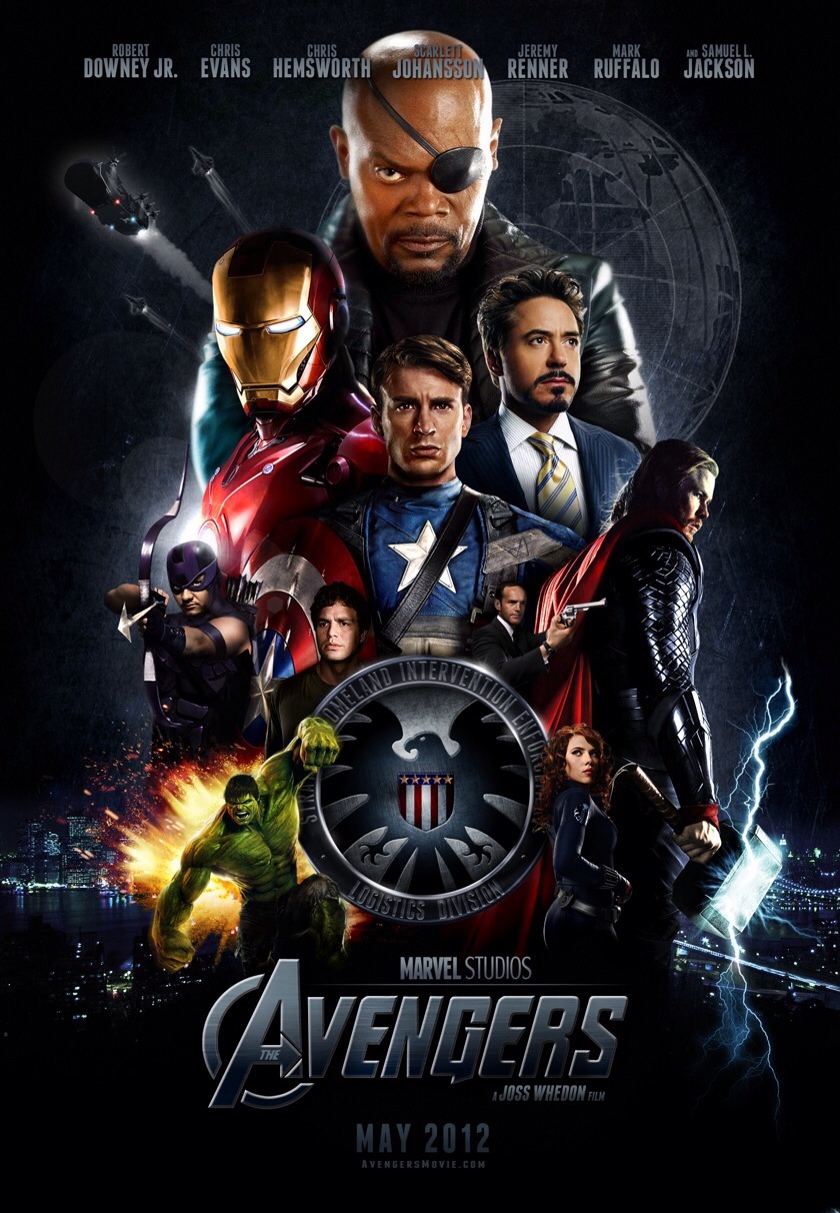 Caught up with the new Avengers movie last weekend, or to give it it's proper UK only title – Avengers Assemble. Spoiler free thoughts are that it's a great popcorn film – lot's of action, great effects and surprisingly it's pretty funny too – and that means funny when it's meant to be funny and not funny because it's bad. Or cheesy. I really do recommend catching it in the cinema rather than waiting for the blu-ray, dvdv or – cough cough – some other method of watching it at home as it really is one to watch on a giant screen. I chose to go 2D rather than 3D – still not convinced about 3D as it feels like a gimmick, colours are muddy and it's not comfortable for over two hours wearing another pair of glasses. One thing I will say – say until after the credits to see the usual Marvel extra after the ending. I don't want to say too much more about the film…well, I lie. There's quite a bit I want to say but that will have to wait for now. Roll on June for Prometheus and July for the big black bat.
What an end to the Premiership today. Drama right to the last minute but for me the best team won over the season.
As for Rangers…at this moment in time I'd prefer a restart in the third. Last few months have been a disgrace really. In fact last decade looks to have been a disgrace. Sad days.
Good to catch up with friends this weekend. Good food, good chat and a wee trip around Glasgow. Good to get the camera out again and take some pics. Good, good, good. Lots of good. Need to do more…much more.
Loving The Bridge on BBC4. If you've not watched it yet catch it on iPlayer.
This is some of the most miserable weather for April and May I can remember. So wet and today pretty windy. Feels like November.
Quietest period for games is about to come to an end. Ghost Recon is out in a couple of weeks. It's been delayed for 2-3 years so I hope they deliver something decent although some comments on the beta don't give me much hope.
So many great new iPad apps recently. I've been convinced that when the MacBook Airs are refreshed in the next month or so that I'd pick one up but I'm having second thoughts. Unless of course theres some crazy retina display involved. Still, those iPad apps need a whole separate post as some of them are excellent.
Struggling with keeping the exercise going over last few weeks. A couple of health issues and busy with work have meant getting time has been difficult. The good news is that my weight is steady so I'm really pleased although would still like to lose a few more kilograms.
Updates done so back to catching up with some TV. Or Xcode. Out of the blue I got back into developing an app and I'm enjoying it so far. Long may it continue.