Third party Twitter clients are no more. Over the last 10 days the most high profile Twitter clients were blocked from accessing Twitter. No notice, no communication, no updates to customers, just a broken experience for thousands of users. A few days after the block Twitter confirmed the apps were blocked as "Twitter is enforcing its long-standing API rules. That may result in some apps not working." No mention of what API rules were being broken and still nothing directly to any of the application developers.
Andy Bain spotted that the Developer Agreement was changed on Jan 19th, 6 days after the block was enabled. Twitter has added you will not "use or access the Licensed Materials to create or attempt to create a substitute or similar service or product to the Twitter Applications;". So you can no longer legally make a third party Twitter app.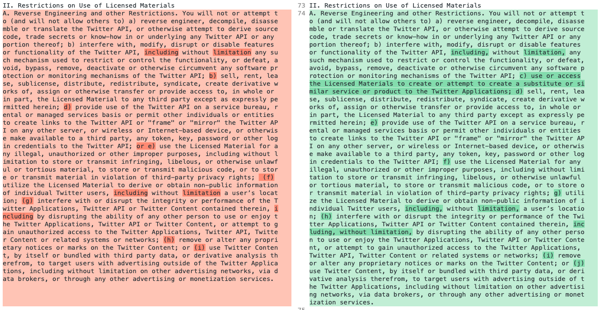 What a kick in the teeth to classic apps like Tweetbot and Twitterrific. It's no surprise that API access has been blocked. Twitter are in real trouble, more so since Musk took over. Users using third party apps don't see adverts and promoted tweets, which looks to be the only way Twitter will make money and survive and even that looks unlikely. Craig Hockenberry, one of the developers behind Twitterrific, wrote an amazing post that sums up his and many others feelings right now. Twitter had already burned through a lot of developer goodwill through the last decade but the shitty way Musk killed these app's without any acknowledgement or notice is the final straw for many. That Twitterrific spawned the word tweet, was the first to use a bird icon and drove much of what Twitter grew to be makes the Developer Agreement changes all the more sickening.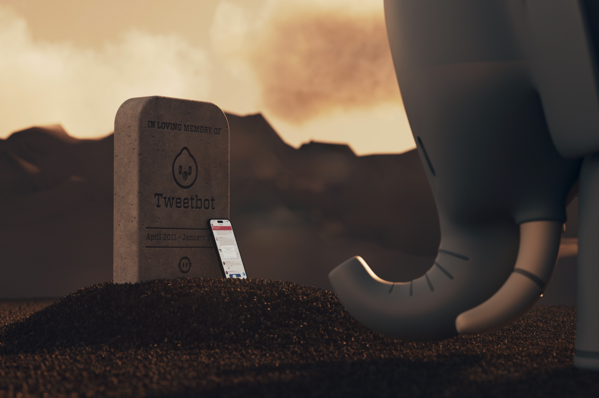 Both Iconfactory and Tapbots have removed their app's from stores and posted farewells. These developers are in a horrible position with many customers now asking for a refund, something which could seriously hurt these small firms. If you do have an existing subscription then don't be tight and ask for a few £££'s to be returned. Swallow it and turn your frustration towards Musk and Twitter. Ask yourself if this is a platform worth investing time and effort on. For many years my experience of Twitter was Tweetbot. I'd look in on the official app and it was junk. It made the service second rate for me. No third party app? No Twitter. For me it's that simple.
I'm really enjoying Mastodon and finding it a much richer and more pleasant experience than Twitter. Some of that is down to people I follow, some of it down to there being less official accounts for news, politics etc. It's also been fantastic to see the Mastodon opportunity being grasped by so many third party developers. They don't have to fear a corporation restricting access at a whim and there's been an amazing growth in the maturity of the apps in the last two months. Reminds me of the early iOS days where a new app could come out of nowhere and quickly usurp the current best in class.
My Mastodon app of choice is Ivory from Tapbots and there's only two things I'm really waiting for in that client. A Mac version with timeline syncing and LET ME PAY YOU SOME MONEY TAPBOTS. It's time to take it out of beta. Hope to see more of you on Mastodon…and I'll leave you with a picture of Ollie which sadly is now a historical figure on my shelf.