One year on and this still stands. The only person that can change things is me.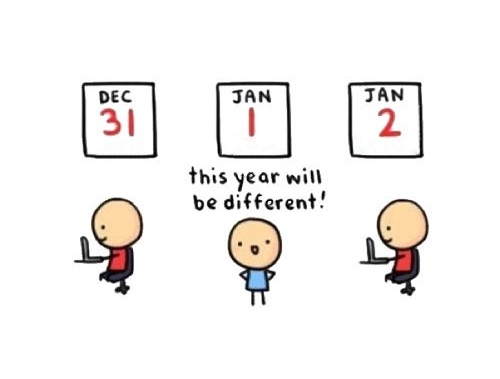 I made no resolutions last year so 2014 was a great success! This year I've set some goals and also thought about the longer term. In five years what do I want to have accomplished? Where do I want to be? To do that, what do I need to do now? I've no intention of sharing them apart from one – get less stressed! I've had three weeks off from work which has allowed me to look back on the last year, particularly the last three months. Back to back illnesses and a root cause for many of them could be stress. It might not have been, but I've been illness free over the break so I'm putting 2 + 2 together. I fell back into the habit of working most weekends as well as the usual through the working week leaving not much me time or chance to relax and prepare for the week ahead. That will change this year.
The festive break was great as it allowed me to fix a lot around the house. I say fix, it was really organise and clear out a lot of junk. Both physically and digitally. Office, attic and garage all cleaned out with lots of trips to the local dump. Feel so much better with that all organised. Digitally it was chance to catch up on Pocket and podcasts that I'd fell behind on. Hopefully in 2015 podcasters with nothing to say in December will take a break like we do! The podcast site also got a new lick of paint with a new logo in the works too.
I've maintained the running and the weight is static too (81-83kg throughout the year) so no major fitness changes this year apart from maintain. Sunny mornings in Glasgow really make up for the rain the rest of the time!
Happy New Year and all the best for 2015.